Same Day Delivery of Car Dealer Radio Spots
TV Spots & Online Video Ads in just 48 hours
There's a reason we come up First when you Google Car Dealer Radio & TV Ad's
It's because our commercials have Helped Sell Millions Of Dollars In Inventory for Car Dealers around the world. Our spots drive traffic to your website and your showroom.
Car Dealers told us they needed Better Commercials than what their Local Radio or TV stations can produce. And We Delivered. In fact, it is why we've been in business for over 25 years.
We have produced high quality creative for hundreds of Smart Car Dealers and Automotive Advertising Agencies around the world.
Major Market Media Production at a Small Market Price.
Providing Car Dealers with a Better ROI from their advertising budget.
Play About Us Video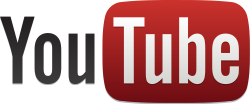 ---
"KBC Productions delivers a Superior TV Commercial in just 2 days! No nonsense! Highly recommend!"